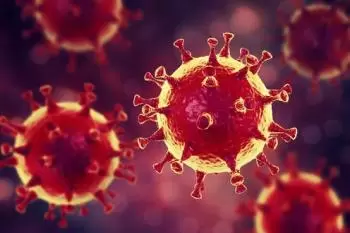 Confinement, without a doubt, produces a considerable increase in the electricity supply, as a consequence of the authorities' prohibition to leave the house unless there are justified reasons, such as making the purchase, going to the pharmacy or going to to hospital. Despite the fact that we are going to experience a reduction in spending on activities abroad, such as the gym, traveling or having a beer with friends and family anywhere, we must bear in mind that all of this savings will be entirely destined to pay energy consumption This is why, in times of crisis, we must establish measures that contribute to reducing the electricity bill.
In this sense, the Spanish central government, aware of this unusual and extraordinary situation, has presented a series of aid for energy, so that users do not experience too high a growth in resources. The implementation of these protocols is intended to ensure normal operation of electrical installations.
For its part, the electricity sector has also established a series of measures to alleviate this situation and, above all, for the sectors of society that are currently in a situation of survival as they are not obtaining income at home. To ensure normality in the system, companies have established various plans and protocols that support it:
In addition to promoting telework, energy companies have duplicated customer service so that no one is left unattended, as there are many doubts people have regarding their bills.
During confinement, the electricity companies are prohibited by law from taking advantage of the situation and increasing the values ​​of energy consumption or supplies or fuels , so the revision of the prices of butane and propane cylinders has been suspended until September 2020 and will continue to maintain the same rates.

In this sense, in order to protect the most vulnerable people, they have decided to delay the payment of bills or to make light payments more flexible , so that they can be paid in installments or, in some cases, once unemployed people join the job. This case also includes small and medium-sized companies, as well as the self-employed. Depending on the conditions that each electric company, this moratorium is requested by filling out a form through its web pages.

In addition, the conditions for acquiring the social electricity bonus have been modified and those self-employed who have seen their earnings reduced by 75% may request it for six months.
However, the average user can cope with this quarantine through measures they can take on their own to reduce electricity, gas and electricity consumption:
It is important that, although this situation may be harsh, schedules and routines are established so as not to spend so many hours in front of the screens . This measure affects people's health, in addition to energy savings.

On the other hand, to cut the healthy from the beginning, you can make a decrease in electrical power through a phone call to the management company with which we have contracted the electricity supply. The change takes about 5 days to make, but it can help you not to exceed the expenses more than the account.

For heating, one of the greatest assets, the ideal would be to light it in its proper measure and regulate its use

In the case of having a second residence that cannot be accessed for a time, it is best to announce a power cut to the electricity and gas company in question because the service can continue to function for little use. .