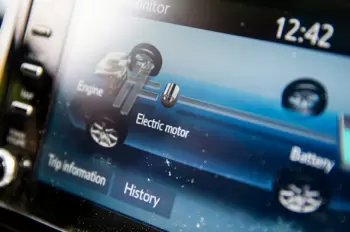 Electric motors in cars have gone from being a chimera to something common on our roads. Its advantages over combustion engines are enormous, especially when it comes to environmental sustainability: in fact, these types of engines produce some emission of carbon dioxide into the atmosphere and also make little noise. And, in addition, the price of electricity is much more advantageous than that of gasoline and diesel although, in any case, that does not mean that all electric rates are suitable for an engine of these characteristics.
What Is the Ideal Rate for My Electric Car?
Although the price of electricity is much cheaper than that of fuel, the truth is that before getting an electric motor vehicle you will have to review your energy contract if you are going to want to recharge the car in your home. And not all electricity and gas companies are cheap cheap. To find the cheapest electricity and gas companies of 2019 the easiest thing is to use an energy comparator, a tool that allows you to find the rates you are looking for through filters; In this sense, if you filter by prices .
On the other hand, if you already have a marketer in mind, you can go directly to the Iberdrola customer service or the company that you have directly in mind. This way you will not have intermediaries. Of course, Iberdrola's customer service and most of the marketers are available to hire gas or electricity, and if you want both supplies at the same time. In this way you can hire a dual rate, which is a modality offered by some marketers that can mean savings for the customer in both supplies. Discounts apply in some of the terms of electricity and gas and you also have the advantage that you join all your bills. Without a doubt, it is a good way to save on your electric car with these reductions.
Goodbye Forever to Fuel Engines?
At this moment, green and electric engines are far from completely ending combustion engines. However, the truth is that it is increasingly easier to have an electric car: prices are getting lower, there has been an increase in recharging points, although it is still not enough, and also the main marketers have adapted rates to this type of vehicles. Of course, there is a lot of room for improvement: most of the vehicles do not have the same level of autonomy as an engine, and if this joins that there are not enough recharging points, and also the necessary recharge time It is very tall, it does not make them very efficient. However, its reduction in maintenance costs and greater durability make it perfect for a car that moves through the city,