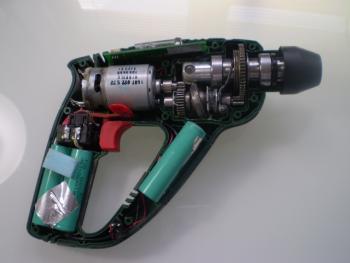 The universal motor is a type of electric motor that can operate both with direct current and with single-phase alternating current.
Its constitution is similar to that of a direct current series motor, although with some modifications:
The polar nuclei, and the entire magnetic circuit, are built with silicon iron plates isolated and stacked to reduce energy losses by parasitic currents. These currents occur because of magnetic flux variations when connected to an alternating current network.
It has a lower number of turns in the inductor to not magnetically saturate the core and thus reduce the losses by eddy currents and hysteresis, increase the current intensity…
Last review: April 9, 2019