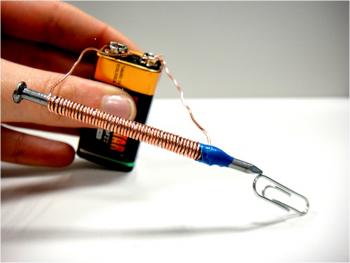 An electromagnet is a type of magnet in which the magnetic field is produced by the flow of an electric current. If the flow of electrical current also disappears magnetic field disappears and the effect arising.
Characteristics of electromagnets
The electromagnet is a simple piece of metal wire wound in a coil. A cylindrical coil with the wire coiled helix-shaped (like a corkscrew corkscrew-shaped) generally named solenoid; a solenoid would be a closed toroid.
May occur if stronger magnetic fields within the coil becomes a core of a ferromagnetic or paramagnetic material,…
+ info